Unless you are new here (which if that's the case, you should read through My entire blog), you know that I collect fancy vintage stockings. Fancy meaning that they have some unique details on them that set them apart from a plain pair of Full Fashioned (or RHT) stockings.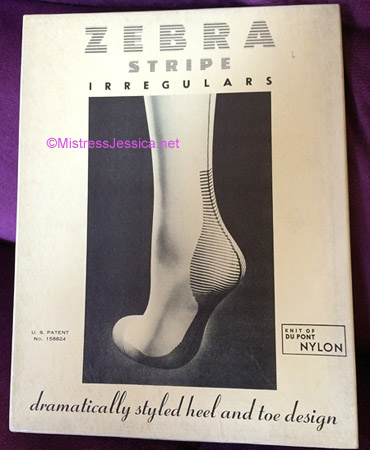 This particular pair has ZEBRA heels!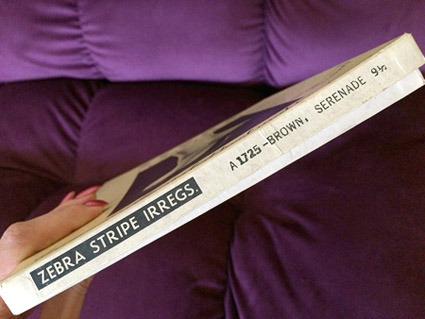 I always like to document the neat vintage packaging that My stockings come in and since I didn't do that in the video, I'm posting pics here. Just for MY personal reference of My stocking collection and to share with other like-minded people who appreciate stockings from 50+ years ago!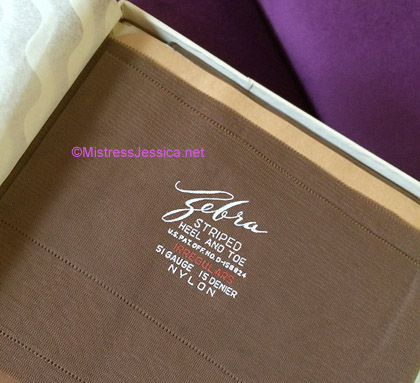 I'm not sure exactly what was 'irregular' about these stockings as I didn't find anything wrong with them.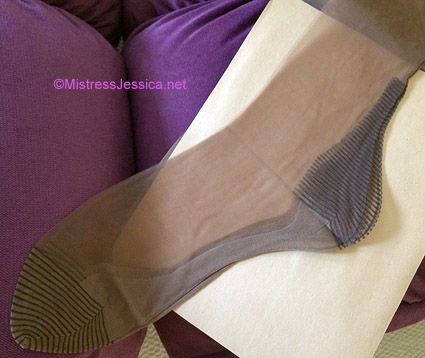 These were pristine in the box and I have THREE pairs of them!!  🙂 Do you have ANY idea how rare this style is?? (Very).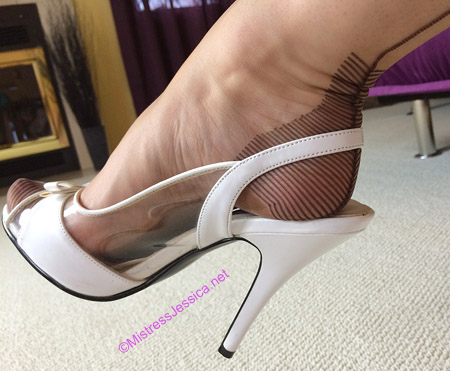 What they look like on…. (the white slingbacks make My feet look so tiny!)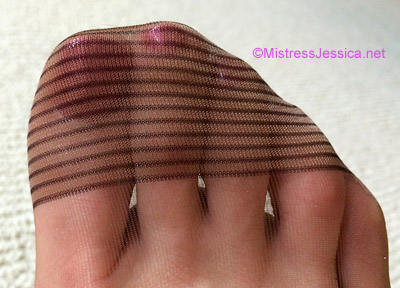 Zebra toes!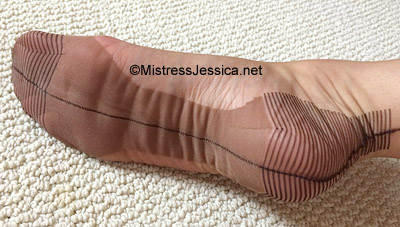 And soles….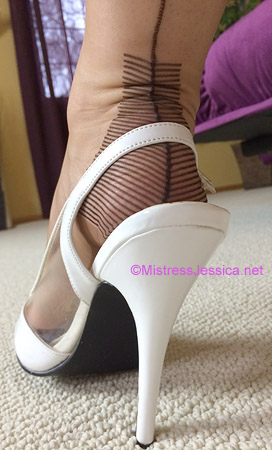 And heels.
I wore them with one of My vintage nightgowns that I got rid of. I wore it a few years ago in THIS clip as well. As I said before, I need to cull My collection of stuff.
They don't make lingerie like they used to…..