If you purchased My Soles in Vintage Stockings clip, you know that I had mentioned that I would be posting pictures of the stockings and packaging on My blog. But since posting anything public anymore is the lowest priority on MY To Do list….I'm finally getting around to it now. And YES, I have to splash MY URL all over the pictures because I'm tried of having them pop up on Pinterest and various other websites without MY permission.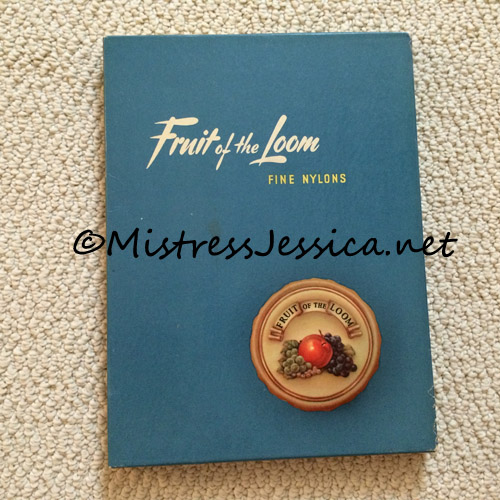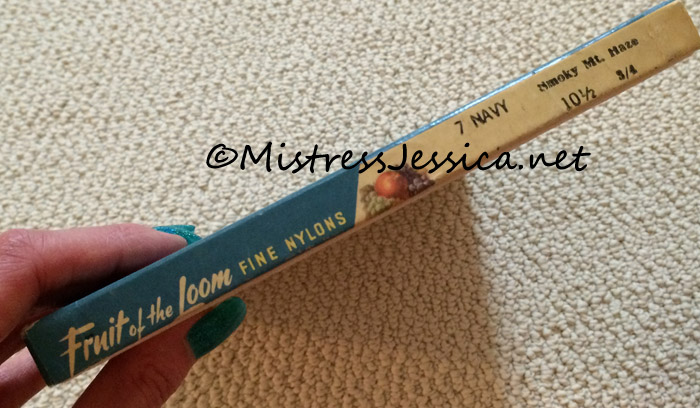 The color is Smoky Mountain Haze (Vintage stockings always had cool names for the colors….) with contrasting Navy reinforcements.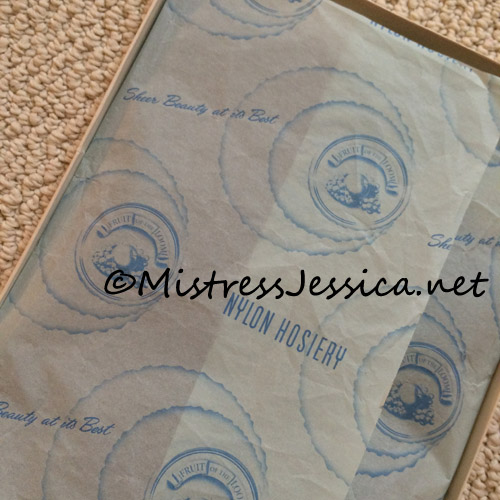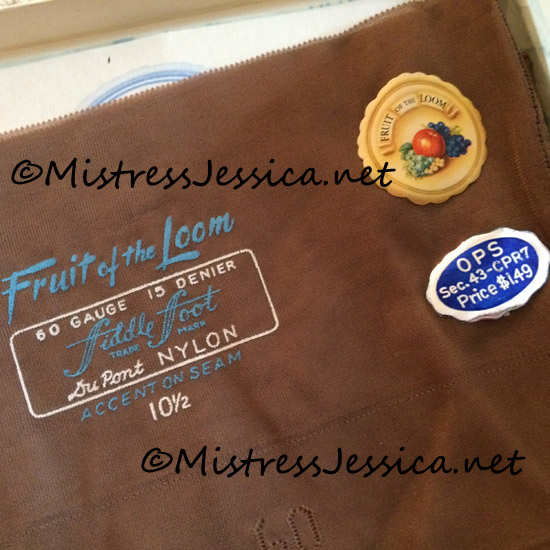 Brand spanking new! They are probably 60+ years old and yet someone kept them pristine and perfect in the box, only to someday be purchased and worn on MY legs. (And I did NOT pay $1.49 for them…..lol)
I did a quick Google search for "Fiddle Foot" stockings and didn't get anything related. As I've said many times before, I collect RARE and UNIQUE vintage stockings. I don't so much anymore, as I have so many pairs yet to wear. But many times you will see Me wear styles that you will probably never see again.