From My Getting Dressed video: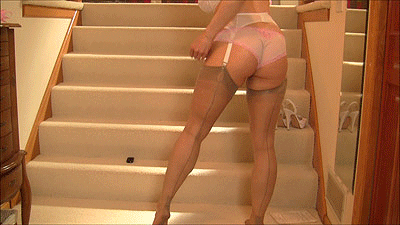 FF nylons, slips, feminine dress, heels….all of it. Now, I don't dress this way every day. But for weddings, afternoon tea, dinners out and other occasions, I DO get all dolled up similar to this. (Boyfriend can vouch for that). I've said before that I feel more comfortable in this stuff that jeans and a t-shirt. (Although I look sexy as hell in that as well!)
We've become such a dressed down society that looking like a slob is considered acceptable. Plus garters and stockings (and slips!) went out of fashion a long time ago, so you rarely see them anymore.
Except on ME, on a regular basis! 😉