Another slip clip posted:  Dreamy Peach Half Slip
Two new slip clips in less than a week! Aren't you lucky!  Here is another one of My beautiful, silky vintage half slips. I wore it with a new pair of Aristoc Ultra Shine pantyhose, long satin gloves, satin heels, peach lace panties and a vintage bustier. Of course I display all of these lovely things in a way only I can.
This clip made it to #1 in the Slip Fetish category: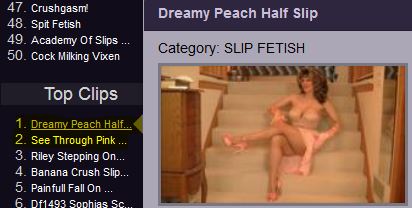 See Through Pink Full Slip is also one of My clips.