My newest clip:   Luxurious Satin Mistress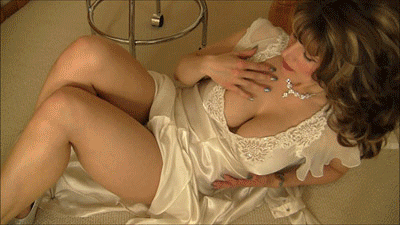 Hello My satin addicts. I did a little satin shopping recently and I got this gorgeous vintage satin robe and nightgown set. Just look at ME in it. All that shiny white satin all over My body. It feels so good against My skin. I know you love watching Me in all of My beautiful satin lingerie…..fantasizing….stroking….with satin? Add this clip to your ever-growing collecting of your satin Mistress in shiny, smooth, luxurious SATIN. The other clip that I mentioned in this video is My Satin Enchantment video.
This clip made it to #1 in the Silk & Satin category: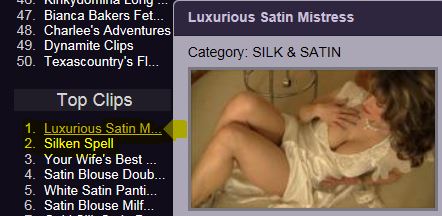 My Silken Spell clip is #2 now.