Here it is! your moment to show your appreciation of ME on the most important day of the year.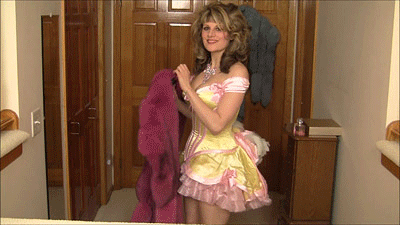 you enjoy My clips do you? Or going to My blog and looking at the free pics I post? Then SHOW your appreciation on this MOST important day of the year–February 24th–MY birthday! Save the "Happy Birthday's" because Financial Adoration is all this Mistress wants! Watch Me show off some of the beautiful gifts I received recently from My loyal devotees all while dressed in a delicious pink and yellow satin corset and skirt.
A $50 clip almost in the top 10! Nice!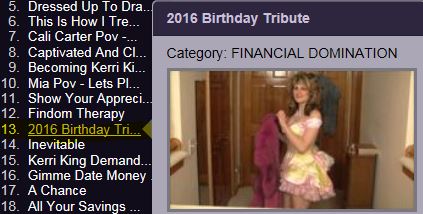 Those of you who did purchase it, put a smile on My face!  (Oh Mikey in CA…I see you…I think I'll have to wear satin next year too!  😉  )
Sucked In was My highest priced clip to make it to #1 (to date) in the Findom category and it was (is) $28.99. I don't think I've ever seen another clip priced that high go to #1.  And yet Mine do.  😉
It is seriously SO hot when you boys snap up My higher priced clips. Spending IS sexy!