Pretty cool!  My store made it to #14 (currently) on the main page and Panty Evolution is up to #27: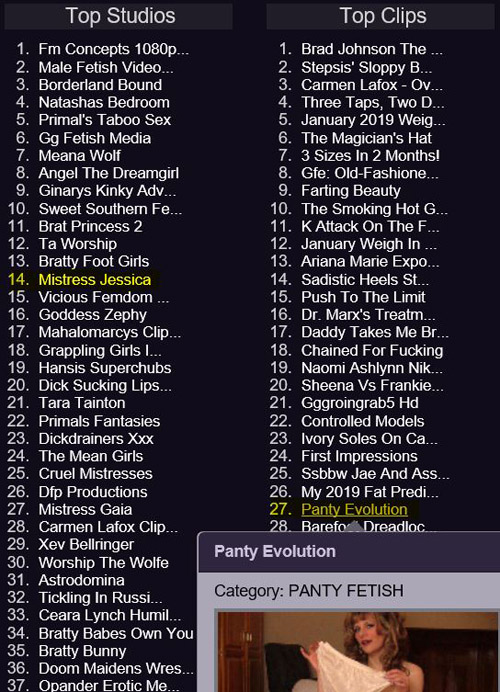 And My $100 clip (Servitude #118) made it to #1 in the Femdom POV category: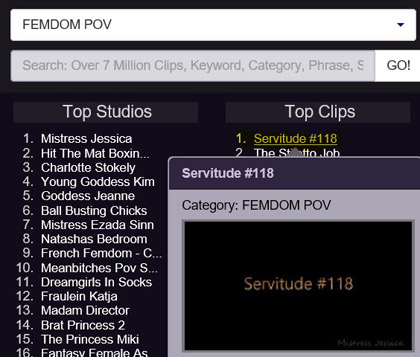 That's a clip with NO animated preview and a 5 word description. AND loyal boys who bought it right up! Happy Mistress!! ?
The highest My store has made it (on that list) before is #17.  It's always cool to see and all, but I don't sweat it if I'm not on there. Many of the studios that are consistently on there update their stores EVERY day, I do not.