With My love of seamed stockings and unqiue vintage stockings, I would most definitely call Myself a….. Stocking Connoisseur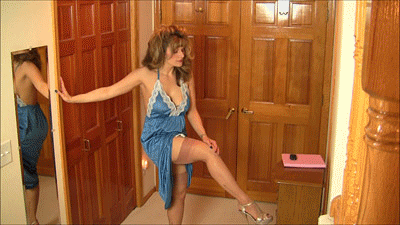 I collect rare and unique vintage stockings and I'm wearing a pair from My collection in this video. I show you the vintage packaging, the welt imprint and what is so special about them. Then, for the rest of the video, I show them off, as well as My legs, silky vintage nightgown, cleavage, garters, stocking tops, toes, nails and high heels.
Check out MORE of My sexy stocking and garter video clips HERE.