Buy it at:   My Loyalfans store   or   My Clips4sale store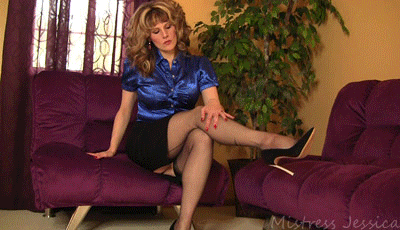 I'm wearing a pair of black full fashioned stockings with a striking design on the back. With the stockings I have on a new pair of designer heels and together the two make for an eye-catching combination. What goes best with FF nylons? A figure hugging pencil skirt and satin blouse, of course. The way I carry myself, the graceful way I cross and uncross My legs or how My hands sensually glide over My body….always has you entranced. THIS is how stockings should be worn and shown off. But that's not all I reveal. Towards the end of the clip I unzip My skirt and let it slide down My legs. The last two minutes are a sexy little show of My shapely derrière clad in black lace panties.
The stockings and heels were gifts from the professor.
Less than 24 hours later….this clip made it to #1 in the Garter & Stockings category: