In My Clips store…. Tack Heel Trample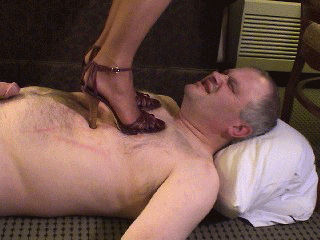 Another trample video from 2006 (so, as I've said before, the quality is not as good as My current videos). This time trampleguy gets trampled with TACK HEELS. That's right! My high heels have little sharp tacks sticking out of the soles. Can you believe it?? How CRAZY is that?! I don't just stand on him, I JUMP on him and DIG My heels into him. Hey, what can I say…..I LOVE MY SADISTIC SIDE!!

Great video for those who like the more extreme types of trampling!