$200 from My dirtylittleperv last week: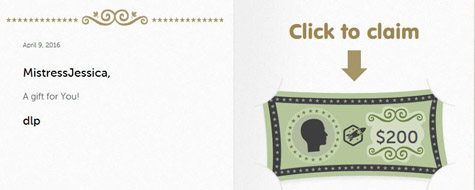 $350 from the professor today: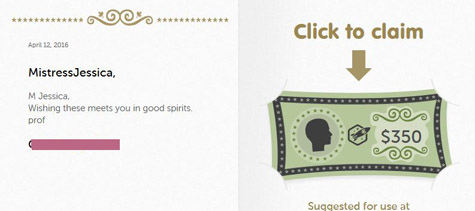 Plus the petit fours came today (also from the professor):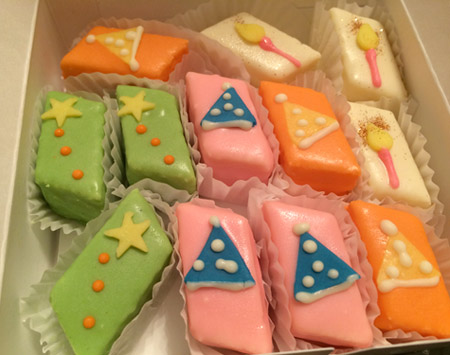 And $150 Amazon giftcard from someone arrived in My inbox this morning as well: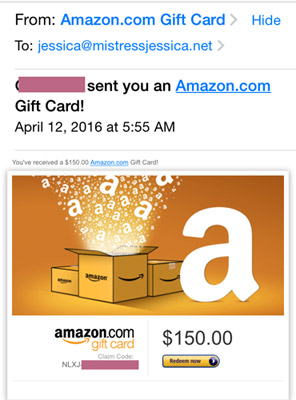 5:55 AGAIN!!!  I'm telling you, 2016 keeps giving Me 555!! I repeatedly keep seeing this number pop up.  I actually Google'd numerology and the number 5 and it's rather interesting.
Okay, with that out of the way, I want to mention something else…..
Way #127 to get on MY shitlist for good:  Tell ME that you bought Me a bunch of gifts that you never did. We both know you never bought them but *I* never forgot. And I don't forgive either. Because LYING to ME is an UNFORGIVABLE sin in MY book. And the thing is, you were someone who had always kept their word, up until that point.
Fool Me once, shame on you. Because there will be no fooling Me twice. you fucked UP. And no $150 Amazon or otherwise is going to get you back into MY good graces.
The thing is, I don't give a shit about the gifts, it's the principle of it. If you say you've done something, and you have a good track record, I give you the benefit of the doubt. The longer you keep your word, the more I trust you. you break that trust just ONCE and you never get it back with Me. Then you've shown Me that you're SHIT and it was a mistake to ever trust you. It's inexcusable.
Life is full of lessons…..
On another note, this is from My Nylon Calves and Feet clip. My expression is rather fitting for this post.