The professor ordered Me 5 pairs of FF stockings from Secrets in Lace. (@ $29.99 a pair because FF nylons aren't cheap!)
He also sent a $100 gift rocket: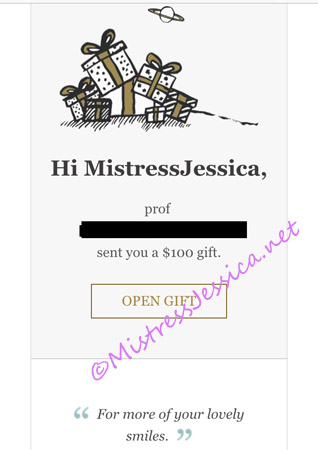 AND he will be paying for My monthly massages! 😊
And perv ordered Me a new bra and garter belt off of Etsy. He got Me a garter belt from this seller before, the one I wore in My Stocking Tops and Garter Straps clip.
And no, they aren't buying these things because they want to see Me in them or they have garter/stocking fetishes. They buy them because I want them. They would buy Me Wellies and raincoats if that's what I wanted!  lol