Here it is boys! My first pair of full cut panties up for sale. Read MY terms and look at the pics and email Me if interested.
Price: $100.00   SOLD
Payment methods: Gift Rocket or Amazon giftcard
SHIPPING:  I will NOT ship outside of the USA as there is no way for Me to track the package. The panties will be shipped with Delivery Confirmation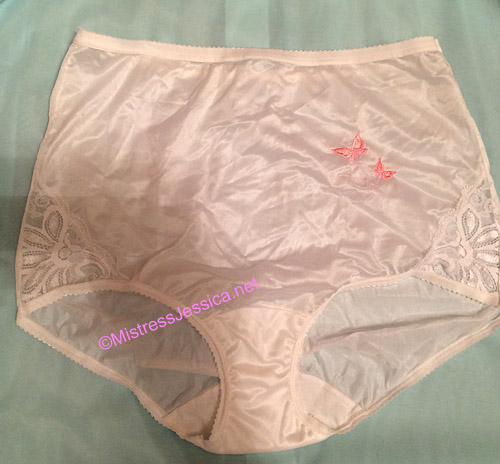 These panties were only worn for photo shoots and videos and so probably only for 30-60 minutes each time. THEY DO NOT SMELL, as they have hardly been worn by Me. I looked them over and they are in EXCELLENT CONDITION. They are made by Shadowline, Size 6 and they have pink butterflies embroidered on them. I believe I bought these from Satin Rose Intimates a loooonnnngg time ago and had them embroider them for Me. I thought they stopped offering that service a while ago, but I could be wrong. There is a faint yellow stain in the crotch–lucky you! 

  But again, they do NOT smell.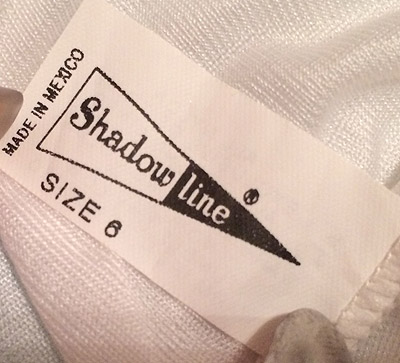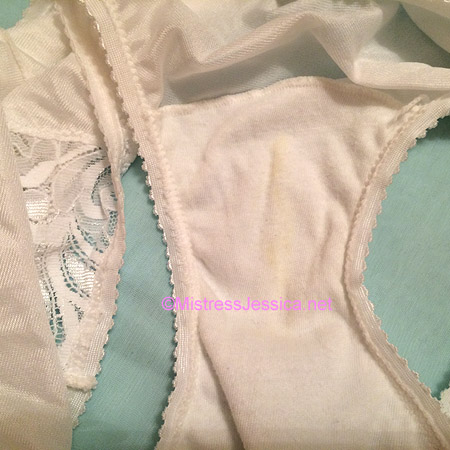 I wonder how many losers will jerk off to My panty stain….  hahaha
Anyhow, if you are interested in BUYING these, email Me. You will have 24 hours to pay for them or I will offer them to the next interested person.
Should be easy peasy, right?
And just to avoid moronic and annoying questions…..
NO, I will not lower the price.
NO, I will not take pictures of Myself in them–go buy the VIDEO!
NO, I will not wear them more for you.
NO, I will not accept Paypal or any other form of payment.
NO, I will not ship outside of the US just for you.
Get them before they are GONE!