Bedtime after this….
So….some prezzies have arrived recently and I took some pics…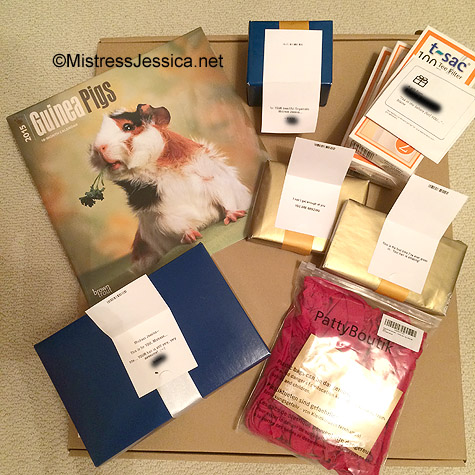 The big box underneath is My new ring light (see below) from GloveJim, the guinea pig calender (eeekkkkk!!! SO happy! I LOVE guinea pigs!!  lol) is from My dirtylittlepervert and the rest of the gifts are from thenewguy, who has yet to receive a name.
I guess he's spent $882.24 (I had him add it up) on clips, tributes and Amazon gifts in the past few days. LOOVVEE it! 

He had the gifts gift wrapped with little notes attached and this one got him bonus points: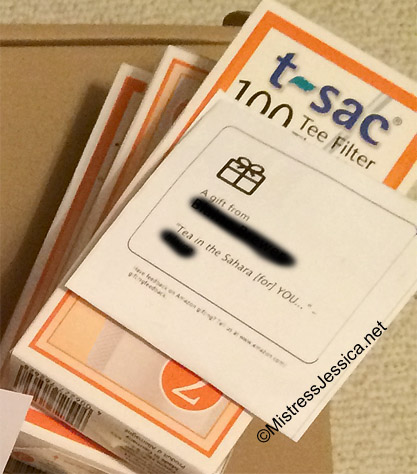 I LOVE Sting and the Police, so obviously, a reference to lyrics from one of their songs is going to put a smile on My face!
Here's the ringlight from GloveJim, a Christmas present off of My wishlist: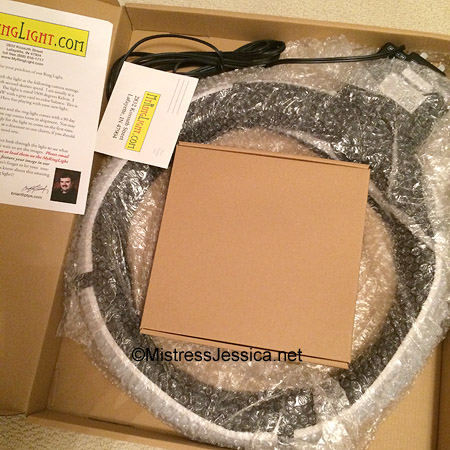 Over the years I have used lights in reflector dishes, umbrellas and softboxes and since I'm continuously on a quest for the perfect lighting….I really wanted to try the ringlight! Can't wait to play around with it!
Prezzies opened..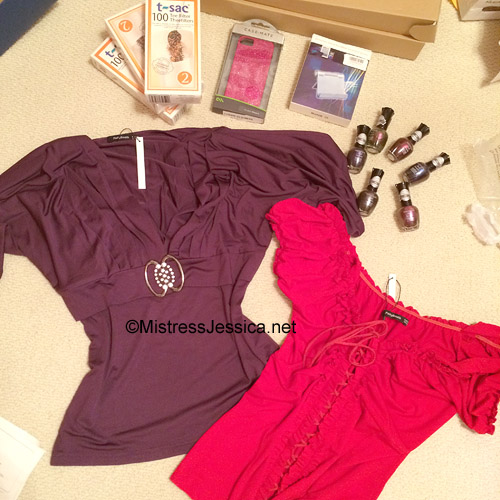 Tops fit perfectly and I just used one of the polishes this evening on My toes and fingernails.
Shot this after I shot My recent Financial Seduction clip, but it looks BLUE instead of purple…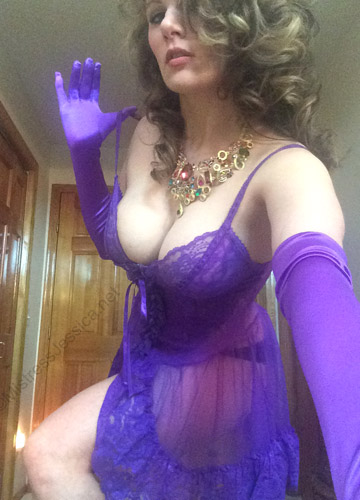 That clip has been rapidly moving up the Top Clips list in the Financial Domination category ever since I posted it this morning! It's currently at number 4 and My Indulge clip is still number ONE!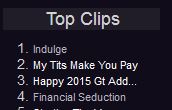 My Sexy Legs and Ass Tease made it to number ONE in the Garters and Stockings category. haha I knew you boys would like that clip!