New girdle & stocking clip:  Green Glamour Girdle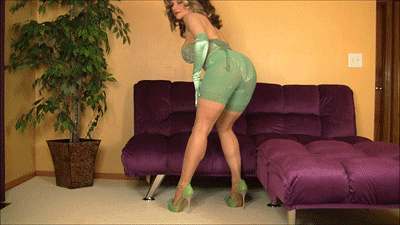 It's not that the girdle is all that glamourous, but on ME, it is! Green satin gloves, a lace bustier, a long line panty girdle, high heels AND even My vintage Aristoc stockings have green heels and soles! If you love legs, stockings, girdles and ass….you'll enjoy this clip. Towards the end I remove My gloves (even My fingernails are painted green!) and My high heels to show of My green stocking soles.
This clip made it to #1 in the Girdles category:
My Panty Girdle Ass clip is #3 (that one also made it to #1 before).