I've had a little problem with My "How far will you go? -Part 4" clip on Clips4Sale.
It's currently #1 in the Financial Domination category (still):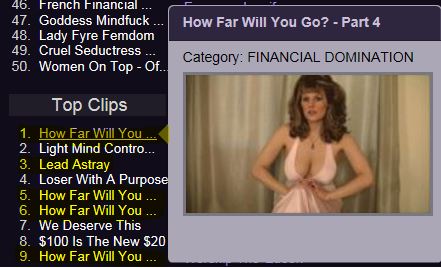 But throughout the day the clip will randomly disappear from the list and then reappear again: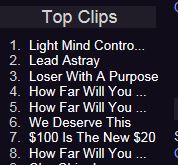 And strangely enough, this same clip isn't always showing up in My store either: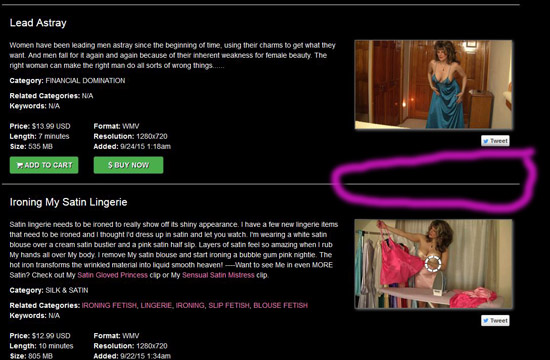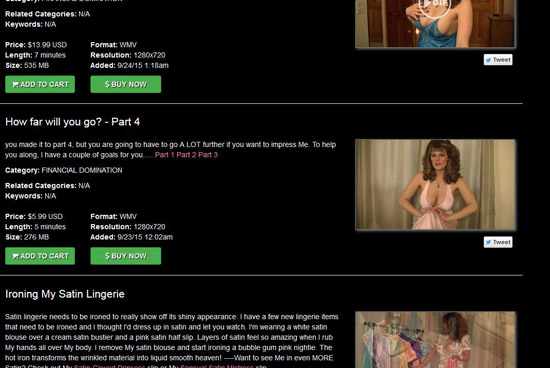 I've contacted Clips4Sale about the problem and their programmers are working on it. Just thought I'd mention that if you were one of the people who aren't seeing this clip in My store either. The direct link works just fine: "How far will you go? -Part 4" to buy it, but it's just not always appearing in My store.