Buy it:  Nylon Calves and Feet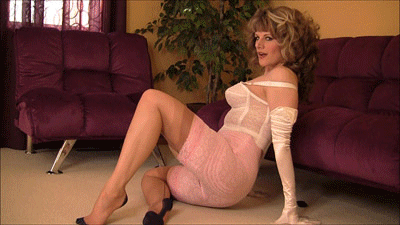 Time for another calf worship session. My curvy calves are adorned with a beautiful pair of fancy foot vintage stockings. So much in one clip….legs, stockings, heels, calves, nylon soles, feet, girdle, leg crossing, shoe removal, toe pointing and long satin gloves. Admire My strong and sexy calves as I show them off from different angles.
Also, I have a blog post coming up about these vintage stockings.
Less than 24 hours and this clip made it to #1 in the Calves category: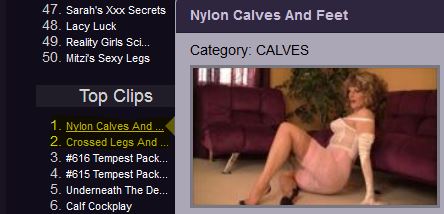 My Crossed Legs and Calves clip is #2 (which has also made it to #1).
you guys seriously are Crazy for Calves!  Well, crazy for MY calves!  😉