Garter Panty Slip…..new in My clips store!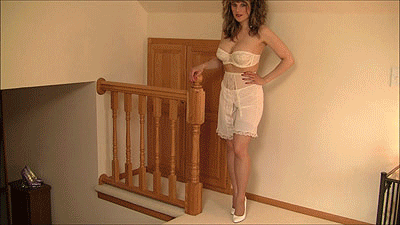 I've been collecting vintage lingerie for years and I'm always looking for unique pieces to add to My collection. And this garter panty slip all-in-one fits the bill. I'm wearing a vintage strapless bra and vintage seamless stockings with it. The nylons slip is so soft and you can see My panty line and garter straps right through the thin material. Slips are probably one of the most feminine undergarments ever. Watch as I show off all of the little details of everything I'm wearing.
More about the items I'm wearing in THIS BLOG POST.
See more of My Slip Fetish videos HERE.