(Although the heels aren't all that vintage!)
I've been meaning to post these stocking pictures awhile ago, but since it's to the public side of My blog, it's pretty low priority.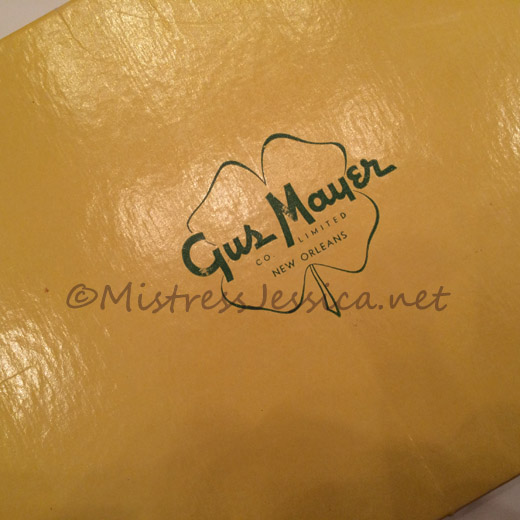 This is the vintage box that the stockings came in. Not sure if it's the correct one for the stockings as I bought them off of ebay years ago and that's what they came in. Never heard of Gus Mayer before but I assumed it was a department store.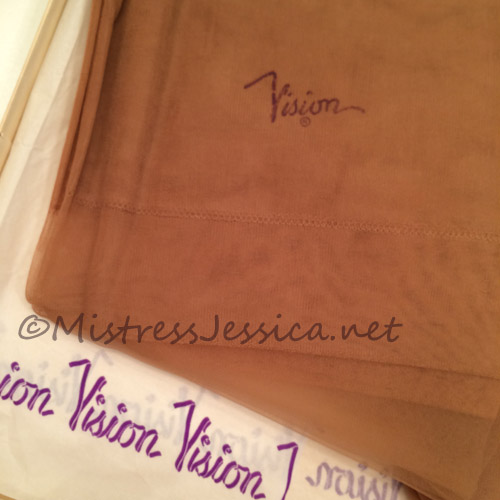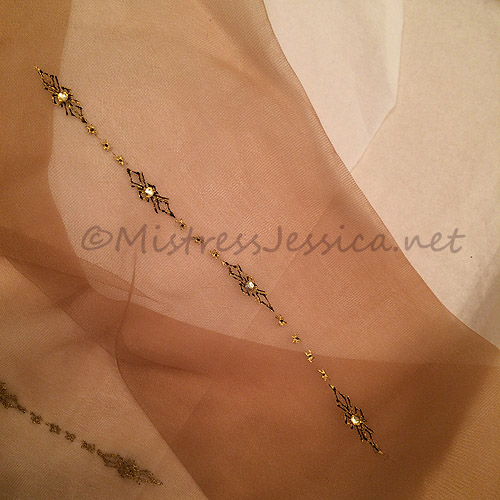 I wore these stockings in My Glamour Calves video: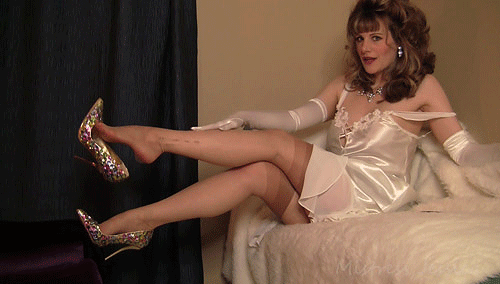 This insert (below) went with a pair of ivory seamless vintage stockings that I was going to wear for another clip but when I put them on, they ran so easily, so they just got thrown away.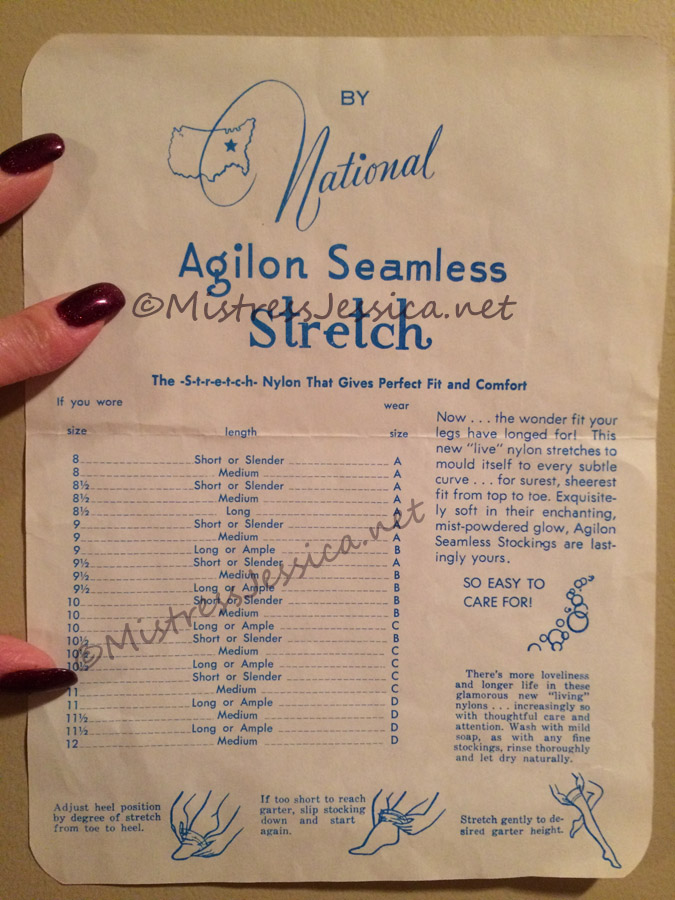 "This new 'live' nylon stretches to mould itself to every subtle curve".
and
"Exquisitely soft in their enchanting, mist-powered glow…"
I love the verbiage used in describing vintage lingerie and stockings. ?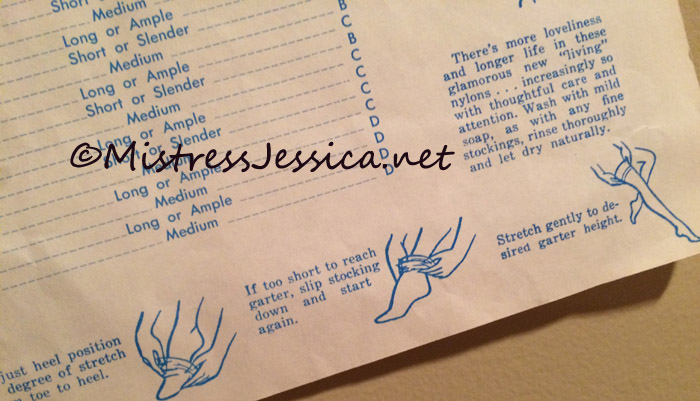 you mean they will somehow magically be longer if I just slip the stocking down and start again?! ? ?  (Vintage nylons always are too short in the length for My legs, which is why I usually only wear them with long leg or open bottom panty girdles).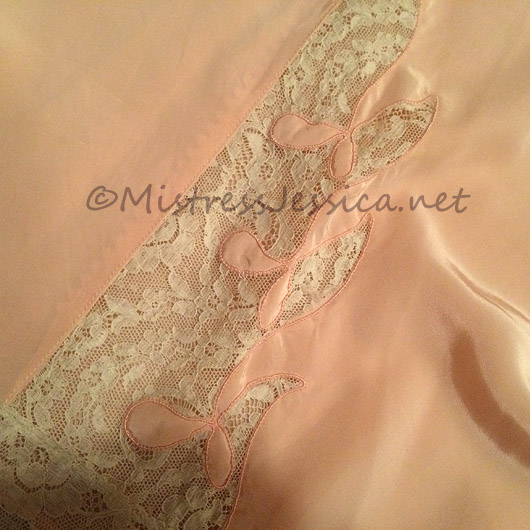 Details of the beautiful vintage slip I wore in My 2 Day Stroking Instructions clip.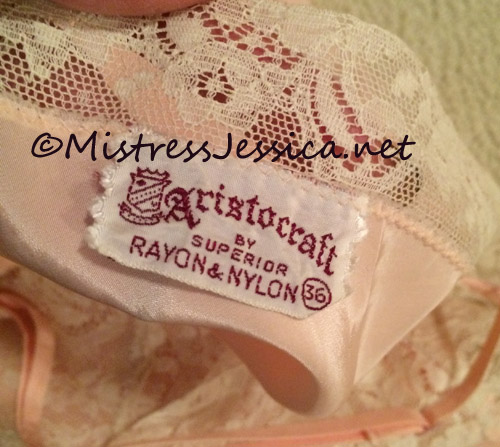 And some old heels that I just *had* to have years and years ago: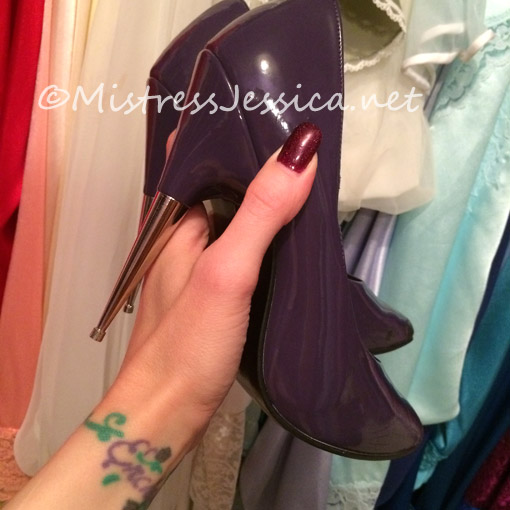 I loved the metal heel and the fact that they were PURPLE (which back then was a hard to find color in high heels). They were from HayWay shoes in the UK, which I believe is no longer in business. Anyway I got them out recently to wear in My Satin Panty Ass clip and after I was done shooting, I noticed this!!!!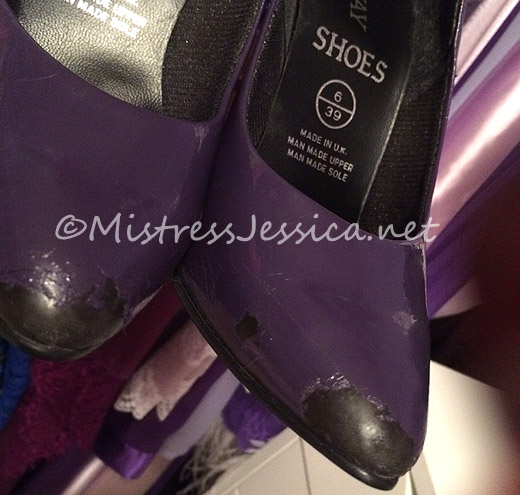 It's like the material had disintegrated on the toes. ? Oh well, I put them in the bag of stuff for the Goodwill. As I've said before, they get some of the BEST stuff from Me!  lol
(They also got a hot pink feather boa, the sheer pink bed jacket from Panty Stroker, the yellow satin costume I wore in Servitude #85, and many other items I just no longer want).
A few other places/companies that are no more……Magnolia Hosiery. I used to buy ALL of My FF stockings from them and at incredible prices of $12.95 or $16.95 a pair. The Little Shoe Box in the UK, from which I got My fantastic custom made 6 inch heeled thigh boots from (and seen in My Leather Mistress and Leather and Satin clips).  And Jante, which was a company that made stripper shoes and other high heels. Many of My closed toe pumps were from Jante, years ago. (And then Ellie Shoes, The Highest Heel and others. *Were*. ?)